Welcome to the Monroe Professional Engineers Society.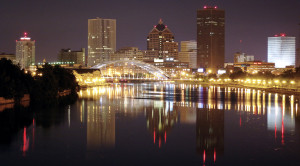 The Monroe Professional Engineers Society (MPES) promotes social and economic welfare of the Engineering profession; develops continuing education opportunities; and raises awareness of the profession among our youth.
!UPCOMING PDH EVENT!
Thursday, November 14, 2019 / 5:30pm, RIT Campus Center – Room 2610
Failure Analysis, presented by Neville W. Sachs, P.E.
Visit our Upcoming Events page for further details
Continuing education opportunities include the annual Engineering Symposium in Rochester (ESR).  This event is headed by MPES with support from RES and several other local engineering societies. The next ESR will be held on Tuesday, April 28th, 2020 at the Rochester Riverside Convention Center.  For more information see http://www.engineeringsymposiumrochester.com/
The results of our membership demographics survey are now available.  Click here to see the results.
Are you interested in becoming a Continuing Education (CE) Evaluator for courses for Professional Engineers?  Click here to find out the requirements and to access the application forms.